The Online Course Library for Entrepreneurs who are Ready for the Next Step!
Create Your Dream Life and Business
Are you an entrepreneur who is ready for the next step?
In 2013, my life was good, but it wasn't great. I had a wonderful family, work that I liked and that helped people, and a beautiful home. But I was burning the candle at both ends, working SO HARD to make ends meet and pay off debt while juggling a toddler and a teenager. I was stressed, tired, and sick.
There had to be a better way, right? I started to see women like myself making money online selling ebooks, products, and courses and I started to dream of a new life for myself and my family. I started a blog in 2013, wrote an ebook in 2014, and turned that ebook into an online course with CE credits for massage therapists.
At work, I would check my phone and I had made money online while I was working and in the morning I would check my emails and see that I had made money while I was sleeping! This was really happening, and I was on my way to creating my dream business and life.
Since that time I have sold over 35,000 digital products, subscriptions, courses, and memberships. I create what I am inspired to create and what people as me for. I work hard but I also have flexibility, time, and location freedom. My business journey has been challenging, and amazing, I've made new friends and business partners from all over the world, been inducted into the Massage World Hall of Fame, and had my picture on the cover of massage magazine!
If you are ready to expand, create additional streams of income, or take the next step into teaching, mentoring, coaching, writing, or creating your own unique business, The ELEVATE Course Library is for you. In Elevate I hold nothing back I share everything I have learned over the past 9 years creating success online. Keep reading to see what's included and how you can join!
Introducing, The Elevate Course Library
This is the place for wellness professionals and entrepreneurs who are ready to create their dream businesses and lives and stop trading time for dollars. YES, you can do what you love, and build your dream business.
Creating a dream life is an inner game. The mindset library will keep you inspired, moving forward, happier and healthier, and high vibe! This is a daily requirement and I'm sharing the exact tools and mindset practices that have changed my life.
If you are ready to create your dream life and not look back, sign up today. I know it can seem like a lot, and it can even feel overwhelming, but the Little Things ARE the Big Things, and when we focus on the little things that work, and that make an impact we move closer and closer to living a dream life each day.
Soon you'll be looking around at your life wondering what even happened!?!
What happened is that you said YES to your dreams, invested in yourself, and took daily action.
Elevate Your Business and Design your Dream Life with the Elevate Course & Program Library!
ELEVATEd Business Course Library
Ebook Writing Course & Get Published Bootcamp
Course Creation Incubator and Resources
10 Ways to Build Your Email List
Content Creation Secrets
Reusing, Recycling and Repurposing Your Marketing Content
Flash Sale Case Study
Email List Opt In Tutorial
Private Label Rights Content
Optimizing Your Personal Facebook Profile for Business
Your Vision and Mission Statement
Instagram Marketing
End of the Month Review Money Tracking and Goals
Money Making Subscriptions and Memberships Workshop
Blog Star Blogging for Business
Video Marketing Workshop
ELEVATEd Mindset & Self-Care Workshops
10 Day Intention-Setting Challenge
Finding and Changing Your Limiting Beliefs
Become An Idea Machine
Getting Out of Overwhelm
Your Top Three Daily Priorities
Face Your Fears and Do It Anyway
Creating an Intentional Vision Board
Achieving Your Impossible Goals
Decluttering Your Schedule
Decluttering Your Beliefs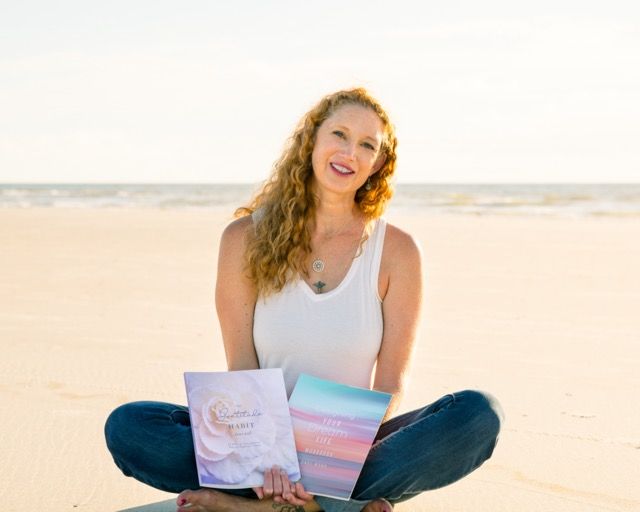 The Writing 
Courses and Workshops
Workshop Replays


Creating a Consistent Writing Habit
Writing Tools and Outsourcing
Writing Book Descriptions that Sell
Creating Books from Audio and Video Transcripts
Supercharge your Ideas and Planning with Chat GPT

Writing Ideas and Prompts

Your Ideas Can Change Your Life!
Writing Prompts

Creating a 6 Figure Business with Ebooks Workshop
Additional Resources and Bonus Trainings


Content Creation Series
Chat GPT Book Description
Hi I'm Gael!
Several years ago I started a journey to makeover my life! Today, I live in my dream house, have location and time freedom, do work I love and feel amazing. That is what I want for you too.
On my path, I went from overworked massage therapist to finding success online writing, teaching and leading. I have been on the cover of a magazine, inducted into the World Massage Hall of Fame, and worked with entrepreneurs from all over the world.
If you are ready for a change, you are in the right place. Let's create your dream business and life!
The Elevate course library includes tools and support for transformation in every area of your life!
I share the exact mindset practices and business-building strategies I use to create year after year of six-figure sales, time and location freedom, and multiple income streams. 
The ELEVATE Course Library includes over 40 Business Courses, Mindset Trainings, and Tools to Elevate your business and your mindset. 
Total Value of $2,500 ++ But you won't pay anywhere near that amount!
You will receive access to the full Elevate Course library at over 90% off!
Davonna Willis, Founder of 4 Nineteen Education
"I joined Elevate Mastermind because I wanted to learn from the best in the industry who has mastered the online selling in our industry. This has helped me see the layout of how I would like my lead generation and drip marketing campaign to be. Giving me a layout of what I need to do and the software that will be optimal for my goals for the next year 2022."
Erin Lively owner of Erin's Healing Hands
"I joined Elevate Mastermind a few years ago to help me increase my monthly and annual income. I decided to stop teaching and have my massage business be my sole source of income and I felt like I needed some new marketing and advertising ideas and added support from other professionals along with accountability. Joining Gael Wood and her Mastermind team was the best thing, aside from taking my medical massage certification, that I ever did for my business! Within 12-18 months of working with Gael and implementing some of her marketing ideas as well as other advertising and rebooking strategies of hers, I increased my income by 60%! Now, 4 years after joining Gael and Elevate Mastermind, my business is still growing and has increased annually; even during a global pandemic! 2021 will be the best year Erin's Healing Hands has had to date!
As a solo parent, it is important for me to be financially stable enough to provide for my family and prepare for our future. Being a successful entrepreneur is not for the faint of heart; but with faith, determination, dedication, and the right mentoring team, it is possible!"
What my amazing students and clients are saying!
Just letting you know that I made my August goal (5K) tonight. My total is $5105 as of today. Thank you Gael for helping me aim higher!
I need to run over and hug Gael Wood! Today is Day 1 after setting my goal of making $5K this month. I'm motivated to make it happen.
Thank You Gael for making this fun and bringing us your enthusiastic energy. Xoxo
Hi All! Just thought I'd check-in and share some awesome stuff, even though I'm taking some time off from this course until I'm back from my trip.
I am on track to make the most money I've ever made in one month (at any job, ever) this month! In the first 2 weeks of August, I'm almost at $4000 income into my business! And this next week is going to be very busy, I have 27 appointments!
Just want you to know that what you do IS really important. What you teach doesn't come naturally to many people like me. You are giving us tools that will not only allow us to grow our practices, you are giving us an opportunity to provide a decent paying wage for other Therapists that aren't entrepreneurial. You're helping us provide for our families and still enjoy them. That's HUGELY important.

I followed all of your advice Gael and WOW this has helped tremendous. I have got more likes, shares, and even bookings where before I was using my Facebook page to advertise my offers I am now sharing different topics which clients absolutely love, quotes, etc., and the response has been tremendous this absolutely works. Thanks again, Gael.
Thank you for helping me get my business on track and helping me stayed focused on want I want to achieve! Petrina LMT on the 30-day massage marketing boot camp


I want to again thank you for your material. It has been more helpful than all of the business coaches I've had and the 100's workshops I've taken over the course of 5 years. So full of gratitude.
Darlene Sochin-Maras MS, RMT
If you are on the fence thinking "is it worth the time and money for me?" The answer is YES! This is very helpful. I can't wait to finish this again so that I have a new plan for fall. After this, I will be looking for another one to take with her.
This group has continually helped to challenge me and changed my thinking with marketing myself.
Gael is an AMAZING leader! She demands a lot of her students. She keeps a really good pace in the teachings. She is so open and willing to share her experience and knowledge. She opens doors in your mind and gives confidence and ideas to grow yourself. Not only as a person but also as a business owner!
Even though boot camp is completed, I am still growing! I love her Facebook group. Everyone in the group is open and willing to help with questions and "roadblocks".
I have found so much value in this bootcamp. It is definitely worth the investment of your time and money. You WILL grow. You WILL be better. Your BUSINESS will explode!!
YES! I'm ready to Elevate!
All The Details!
You will receive immediate access to the entire Elevate Business and Mindset Library. This is NOT a monthly subscription. You will have lifetime access. That is the lifetime of my business, and I don't plan on going anywhere!
Take action and plan to work through and implement the courses at a pace that feels right for you.  
As you reach different stages and phases of your business, you will find more resources to help you. If you are thinking about buying another course, check your library first!
Due to the immediate access and high value of this program, there are no refunds. 
If you need help or have any other questions, just email us at [email protected]
Yes! I'm ready!